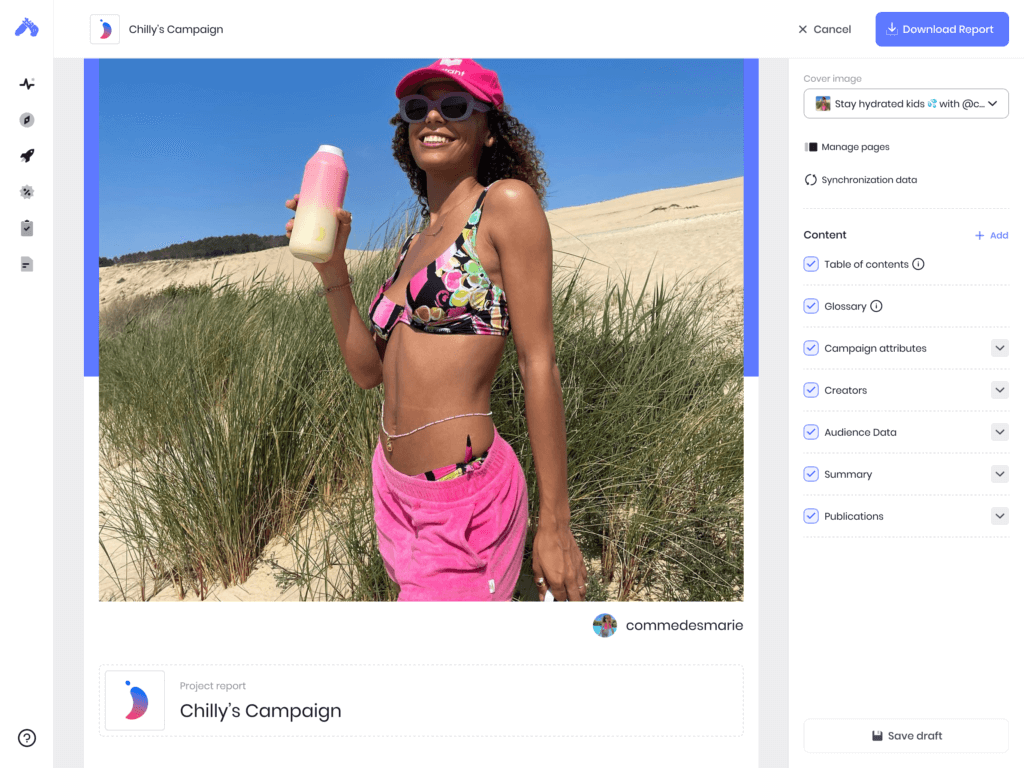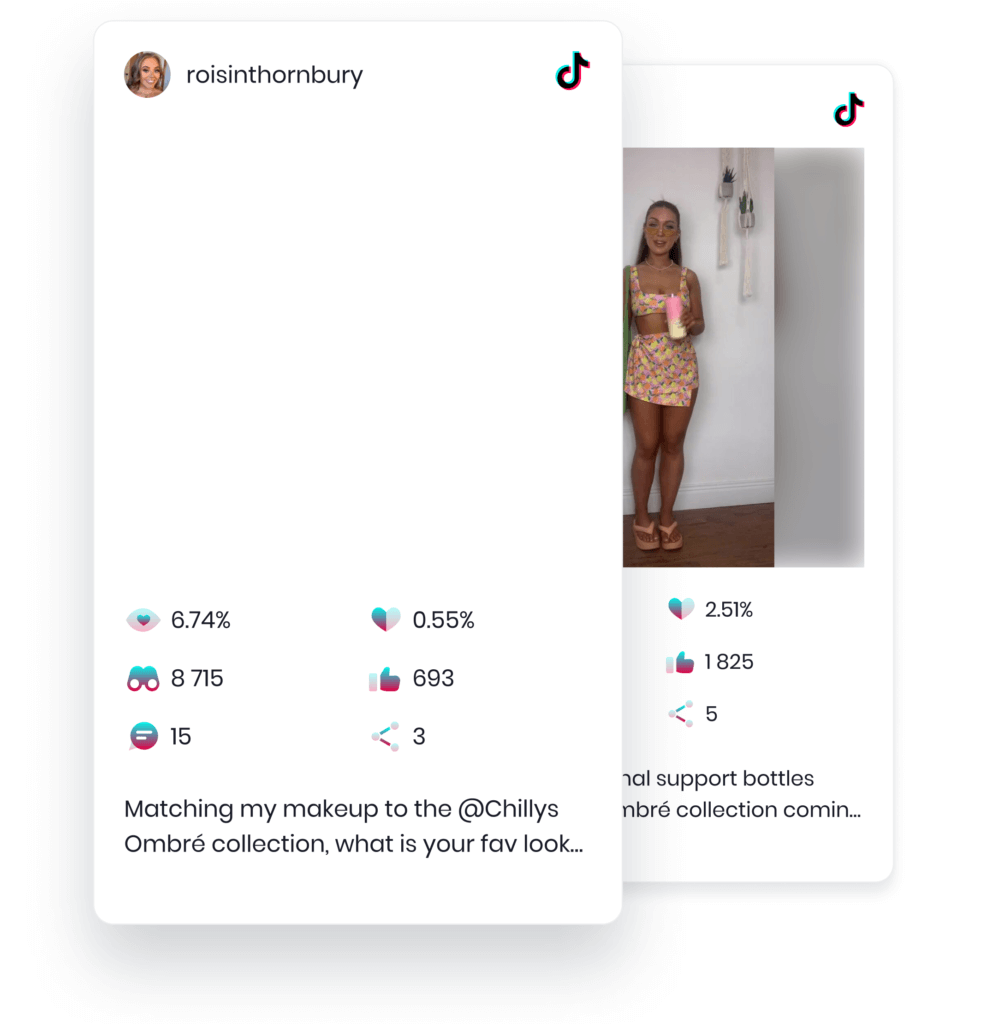 Benefits of Advanced Reporting for Influencer Marketing Specialists
Advanced reporting tools provide influencer marketing specialists with the ability to not only measure campaign success but also to optimize in real-time. By identifying top-performing influencers and content, specialists can make quick adjustments to maximize results and identify potential issues to adjust strategy accordingly. Additionally, advanced reporting provides data for client reporting and presentations, allowing specialists to clearly communicate the success and ROI of campaigns. Finally, by identifying areas for improvement and opportunities for growth, specialists can use advanced reporting to drive data-driven decision making and improve future campaigns.
Within the indaHash Software, there is access to one-click reports in PDF or Excel formats, together with a live overview of statistics. Metrics available use first-party data and include:
Additionally, the indaHash dedicated account management team provides further data analysis and recommendations/learnings.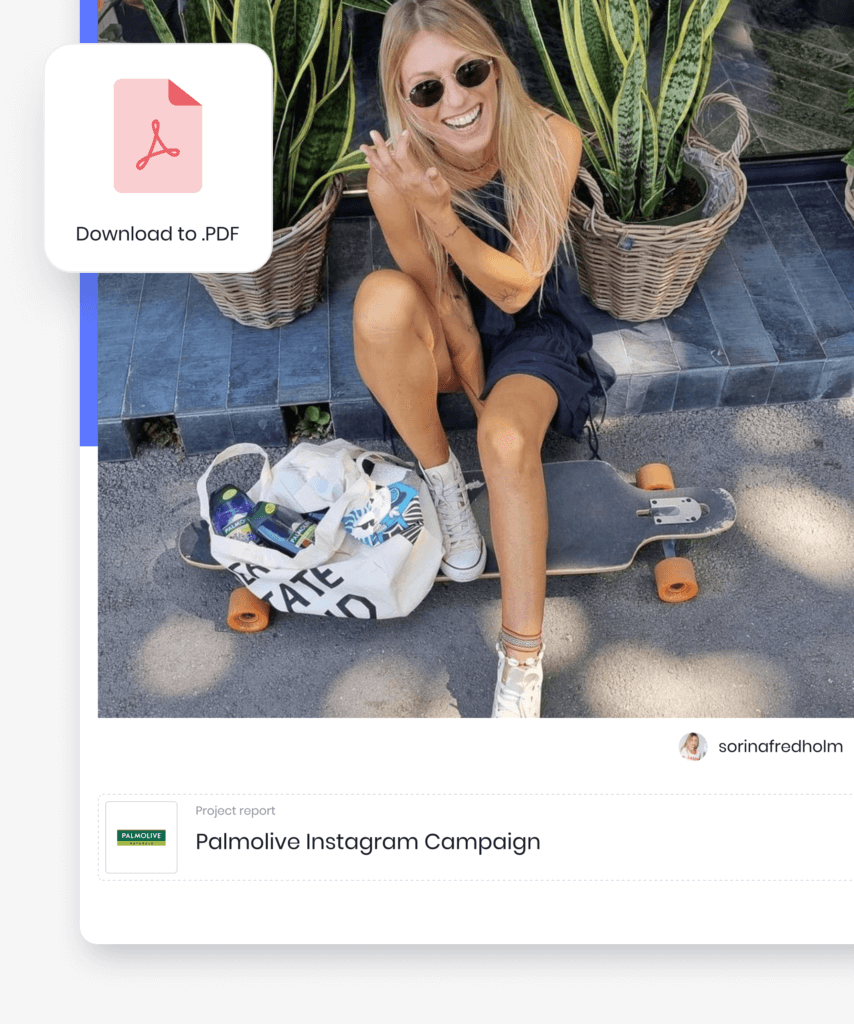 Project report generator in the new indaHash Software
In the project details, we have added the new option to generate a PDF report that contains the following information in dedicated sections:
The report can be customized to your preferences using the WYSIWYG ("What You See Is What You Get") editor.
It is a type of editor that allows users to see what the final version of their document will look like as they are editing it. This means that users can format and style their document in real-time, without needing to preview the changes separately.
Time to power your business with influencer marketing
Get a free trial by scheduling a live demo with our expert to explore all features fitting your needs.