Performance-Driven

Influencer Marketing Solutions
Our advanced data-driven tools and expert services will meet your most sophisticated requests.
Managed

Influencer Marketing Services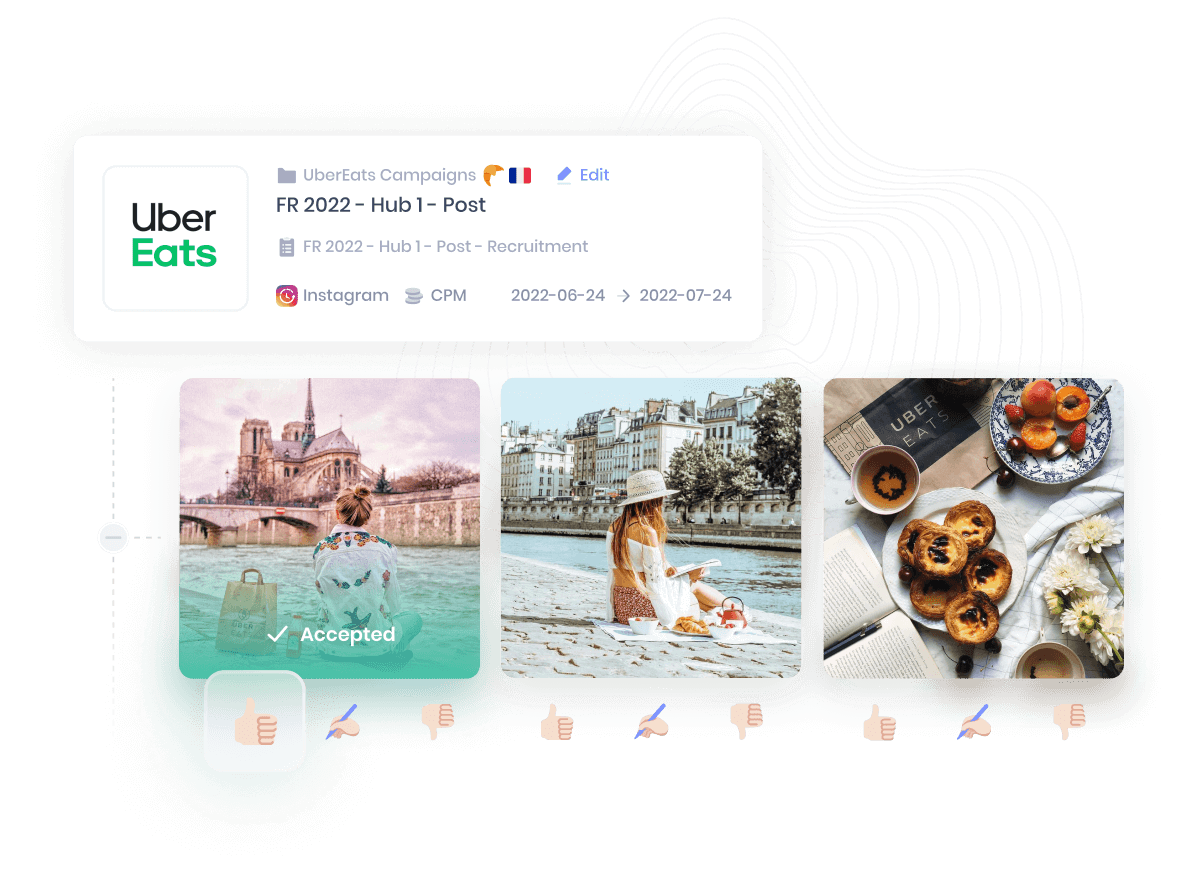 End-to-end data-driven influencer marketing services
Do you need support with developing and executing your influencer marketing strategies? We are here to help! Our team can take the hassle out of influencer marketing for you. We will make sure that you get the best ROI on your campaigns, with your content reaching the right people at the right time. Our company is leading global brands across all categories as well as challenger brands who we help grow. Work with us to get the most cost-effective and data-driven influencer marketing solution that gets results.
Our services
Creative Campaign Concept
Creator Search
Creator Audit
Contracting & Payments
Whitelabel Solutions
Brand Safety
Native Post Boosting
Campaign Management
Reporting & Analytics
Creative and Strategic Support
Bespoke Technology Solutions
Content Moderation
Work with us to devise the best content strategy
Our results driven team will identify and contact the best matching creators for your brand based on your objectives
Easily accept creators through analysing their data and audience data and moderate their content within the platform
White-label our platform with your brand name
Grant different levels of permissions
Receive in-depth reporting with benchmarks and learnings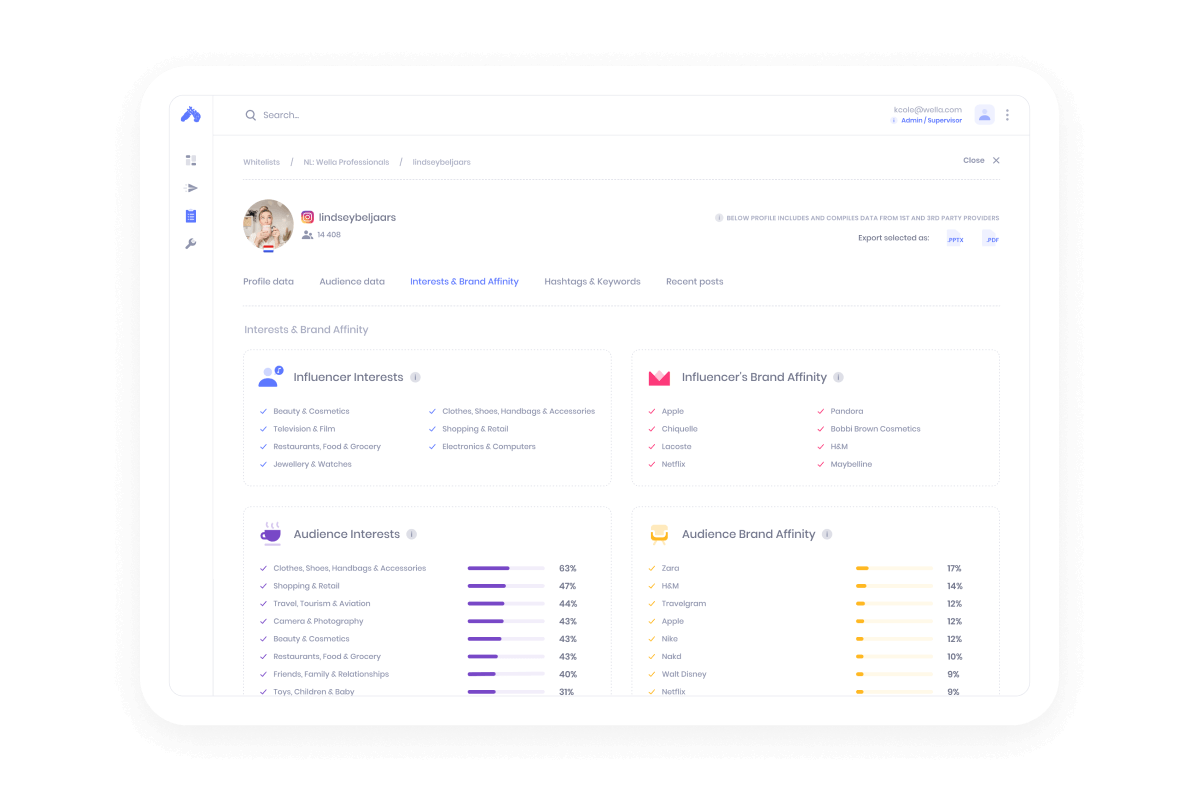 Solutions for
in-house

Influencer Marketing
Self-Serve Influencer Marketing Platform
Get access to an all-in-one platform for automated and simple management of your influencer marketing activities. Discover the best matching creators, build long-term partnerships with them, store and moderate every piece of content. Moreover, you get insightful auto-generated reports and avoid too many spreadsheets. Use task management and chat features to keep everything on track. Sounds amazing, right? Explore more possibilities to suit your needs with our expert on a demo call and get a free trial to the indaHash Self-Serve platform.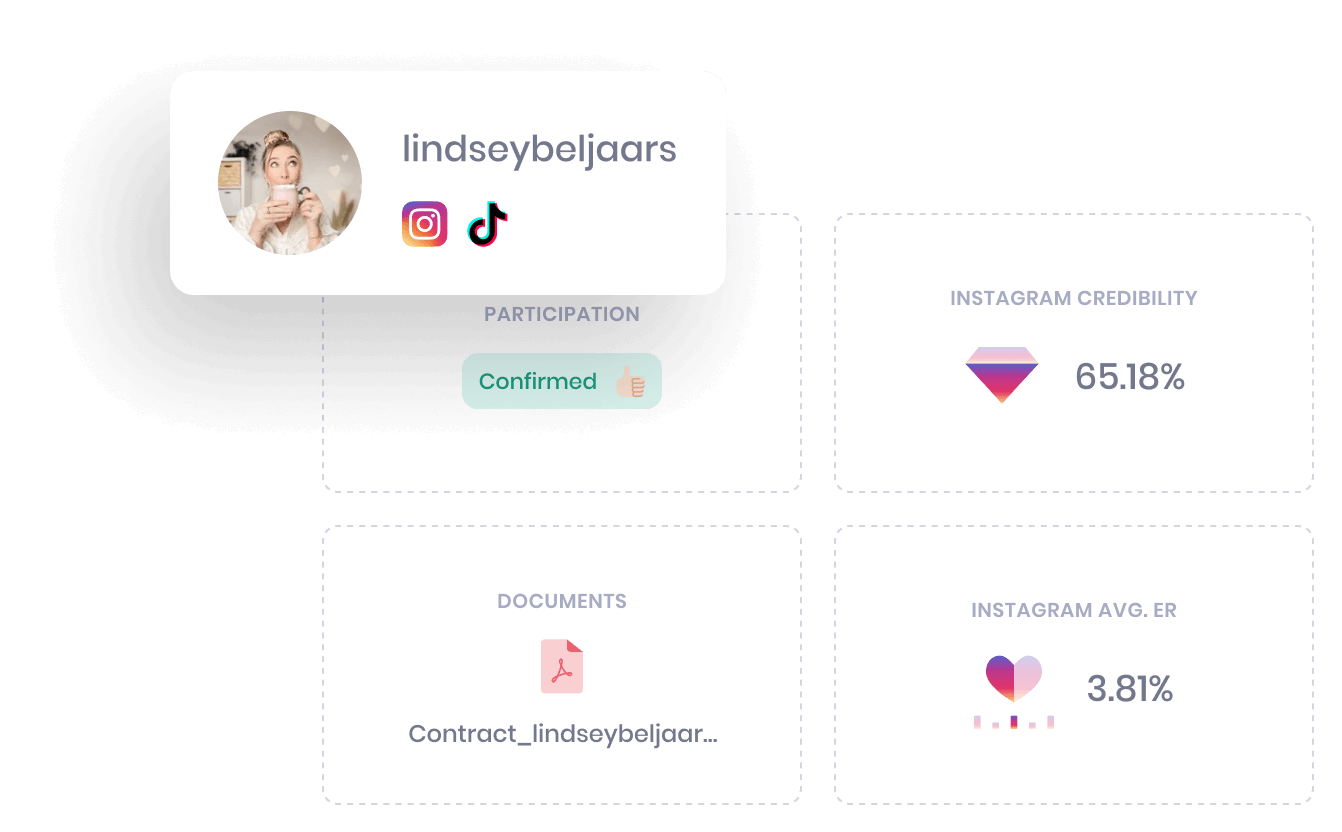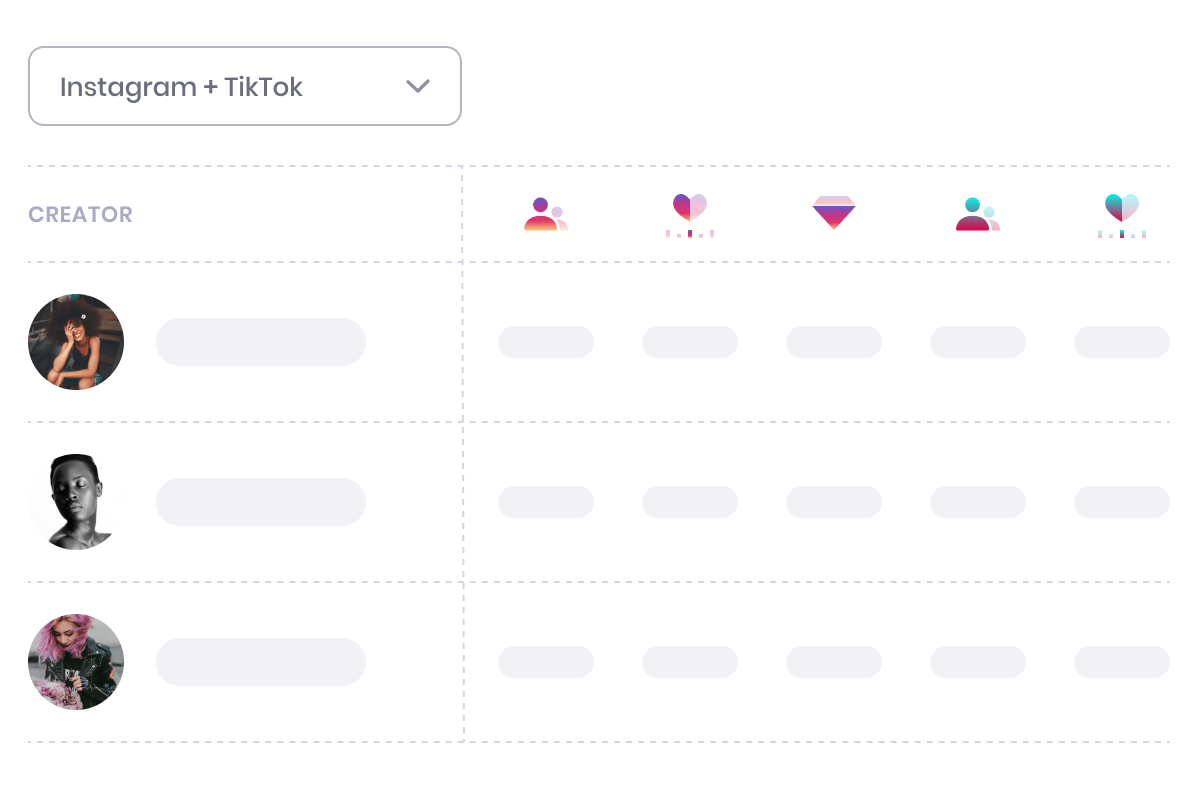 Create your campaign easily thanks to dedicated templates or fully customise the platform to suit your specific needs
Find the most relevant creators with the Creator Discovery Tool
Use the Creator Showcase to generate detailed profiles including audience data
Agencies can employ 'client mode' to restrict access to certain elements of the platform
Use our advanced CRM solution to have full control over campaigns, agreements and payments
Get detailed real-time data performance reports
Creator Discovery Tool
Does searching for the best matching creators make you frustrated and take up a lot of your time? Not anymore! Use our advanced "Creator Discovery" tool and find the most relevant creators from ≈ 5 million profiles worldwide. Our in-depth stats and meaningful data will help to support your brand with the highest quality creators. Get a free trial of the "Creator Discovery" tool by scheduling a demo with our expert.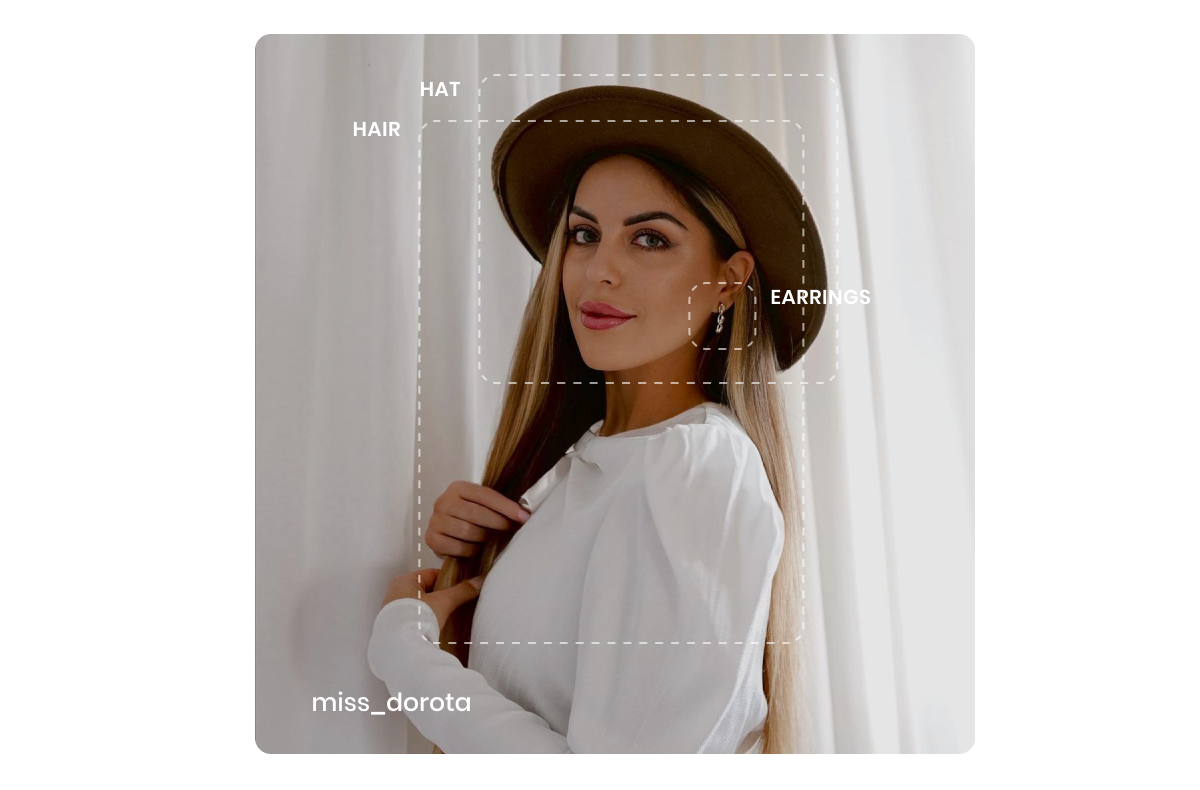 Search creators by their age, location (including city), bio description, engagement rate, hashtags, AI Image Recognition and much more
Analyse creators' audiences by their data (country, age, gender), interests, credibility score, brand affinity and more
Ensure you work with creators with a highly credible audience
Check the audience overlap among different creators
Employ brand safety tools like crisis detection scanner
Perform competitor post checks
Platform for Content
Creators
Do what you love and earn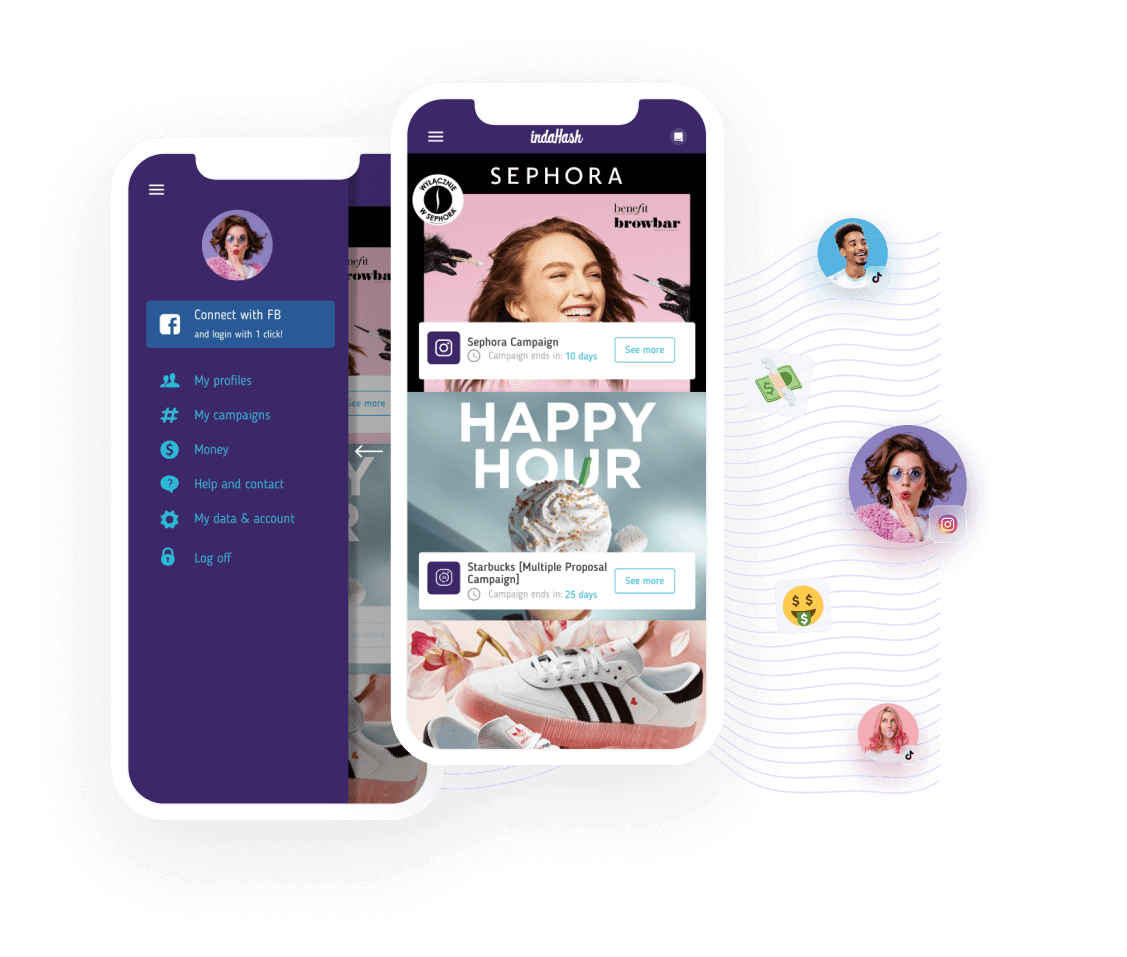 Mobile app for Creators
The indaHash app allows digital creators to earn money by participating in brand campaigns on their social media profiles. After logging in, creators can see the list of campaigns divided by brands working with indaHash. By clicking on details creators receive the information containing conditions and tasks that need to be done to complete the assignment. After completing the task correctly creators receive payment. Content creators and influencers are able to see their remuneration even before they decide whether to participate in the campaign or not.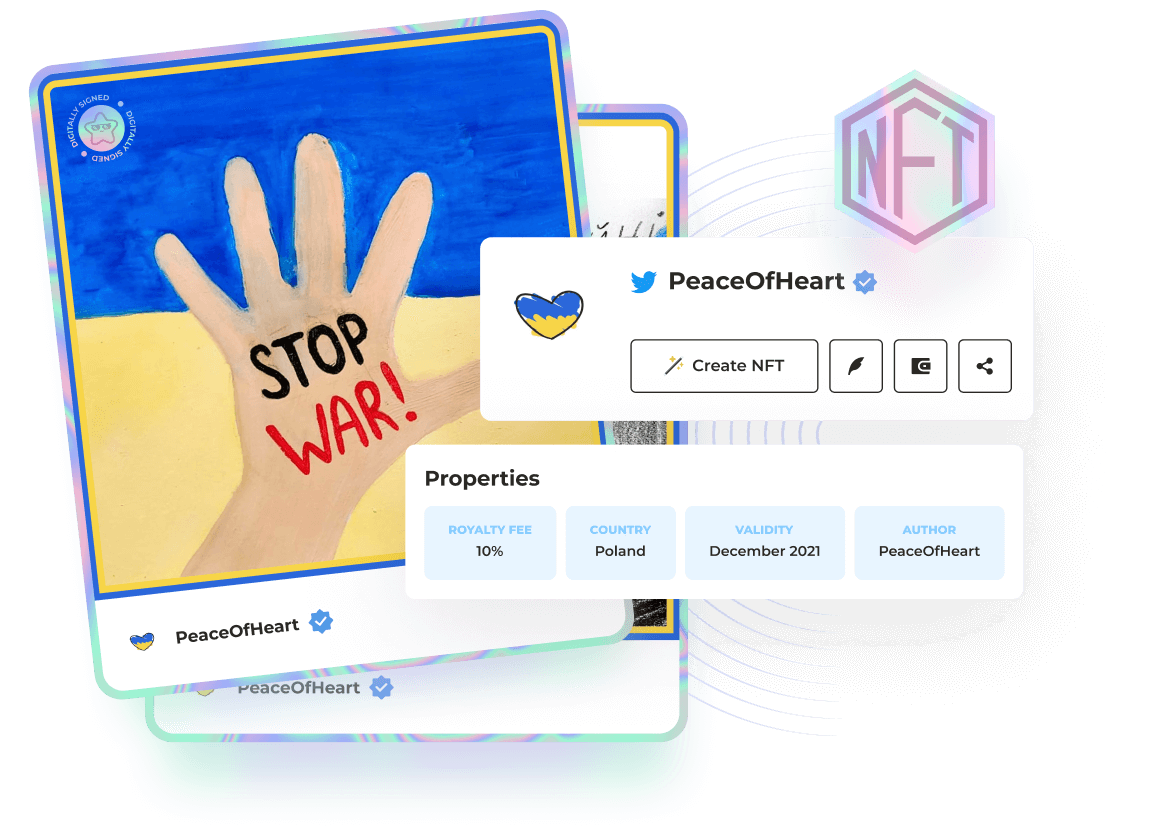 indaStars NFT Platform
indaStars is an experimental NFT platform enabling the creation and collection of digitally verified NFT tokens. As a creator you can mint and NFT with your digital signature, connecting any asset you want to it. It can be a signed picture, video or music / audio content. Blockchain NFT technology and indaStars social verification tools are combined in order to prove authenticity and scarcity of all signed signatures and assets!
Selected brands working with indaHash
Why choose indaHash?
Experience
We have already completed 19 000+ successful campaigns. We work in 113 markets across the world, from 7 offices and have a database with nearly 5 million profiles and growing. Use our award-winning tech to manage your influencer campaigns in-house.
Team
Our team is a group of almost 90 great professionals and outstanding specialists in their fields who are eager to solve the most difficult challenges and willingly share their experience with others. Small enough to care. Big enough to deliver.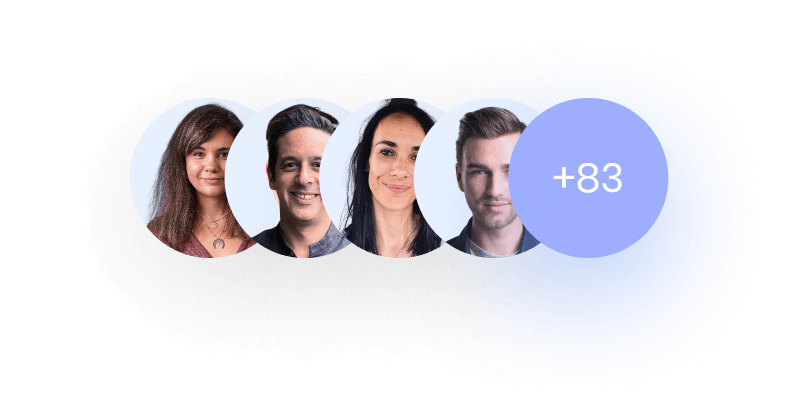 Multi-lingual
For your convenience , we have created an international team of specialists, thanks to which we can communicate in as many as
27 languages! Enjoy a smooth experience at every stage of our cooperation.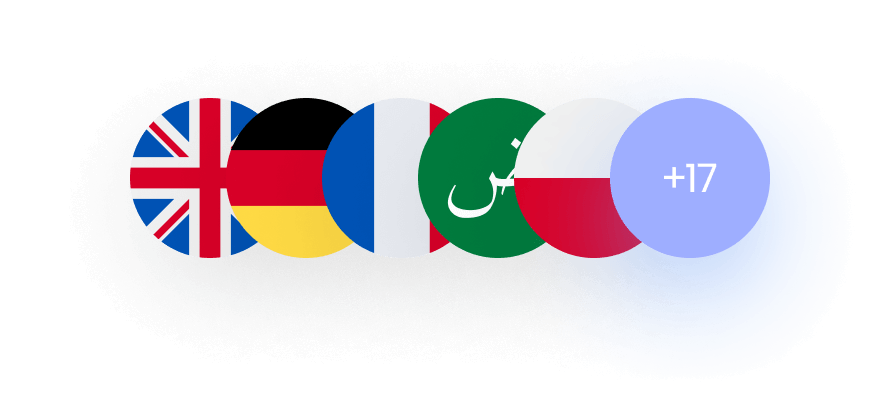 What
our clients say

about indaHash

Jarred Trembath
head of Social Media, Mediacom ZA
"indaHash really helps brands overcome the hurdle of producing localised content in an inexpensive way - the majority of my brand portfolio, in particular, is global and the content shared is not always relevant to specific markets. IDH has helped overcome this barrier in a fun, exciting, and cost effective way! A great way for brands to resonate with markets."

Kalina Stawiarz
Head of Corporate & Brand PR eobuwie.pl SA
"We have worked with indaHash on many projects. We especially appreciate their profesional support running international campaigns. Their dedicated team provides comprehensive customer service and is always available and prepared at all times. I appreciate their dedication, industry knowledge but especially the positive atmosphere and continuous support we receive. When running multiple campaigns simultaneously, the indaHash dashboard is irreplaceable and so easy for generating reports."

Kate Knight
Client Services Manager, vouchercloud
"I am very satisfied with the cooperation! Our campaign finished with 110% KPI delivery - it also generated a collection of excellent influencer content promoting our product. The indaHash team kept me up to date on the campaign details and expected outcomes during every stage of our collaboration. The platform is very intuitive and allows brands to easily add comments, provide feedback, and request changes - which are then immediately implemented by the team!"
It is time to power your business with influencer marketing campaigns
Get a consultation from our expert to define the best solution tailored to the needs of your brand