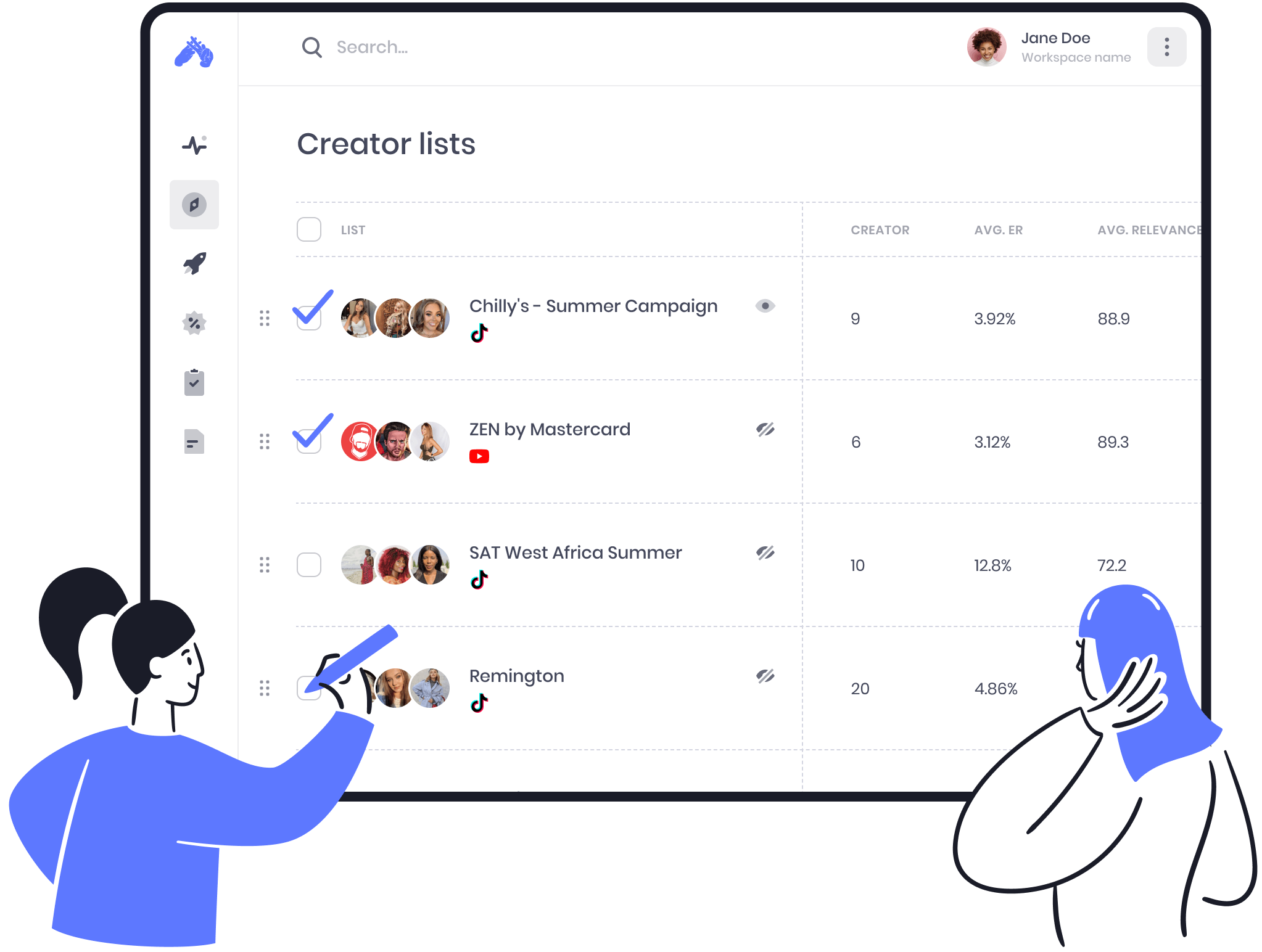 The Creator Lists allow users to group selected creators and analyze the entire group on different levels.
For example, users can sort the list by relevance score, number of followers, average engagement rate, and recently added. This makes it easier to compare and contrast creators and get a better understanding of how they perform. Users can also export entire lists or single profile data, add selected creators to existing or new campaigns, check audience overlap for selected creators, and run crisis detection and competitor post check for selected creators.
Here's an example of how the data in the Creator Lists could be analyzed in table form. Which creator would you pick for your ambassador?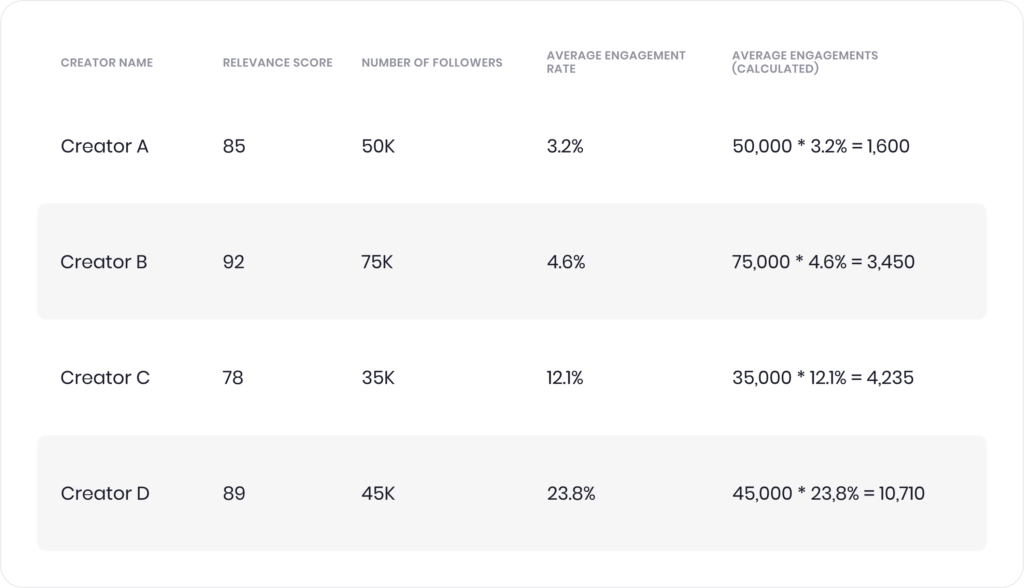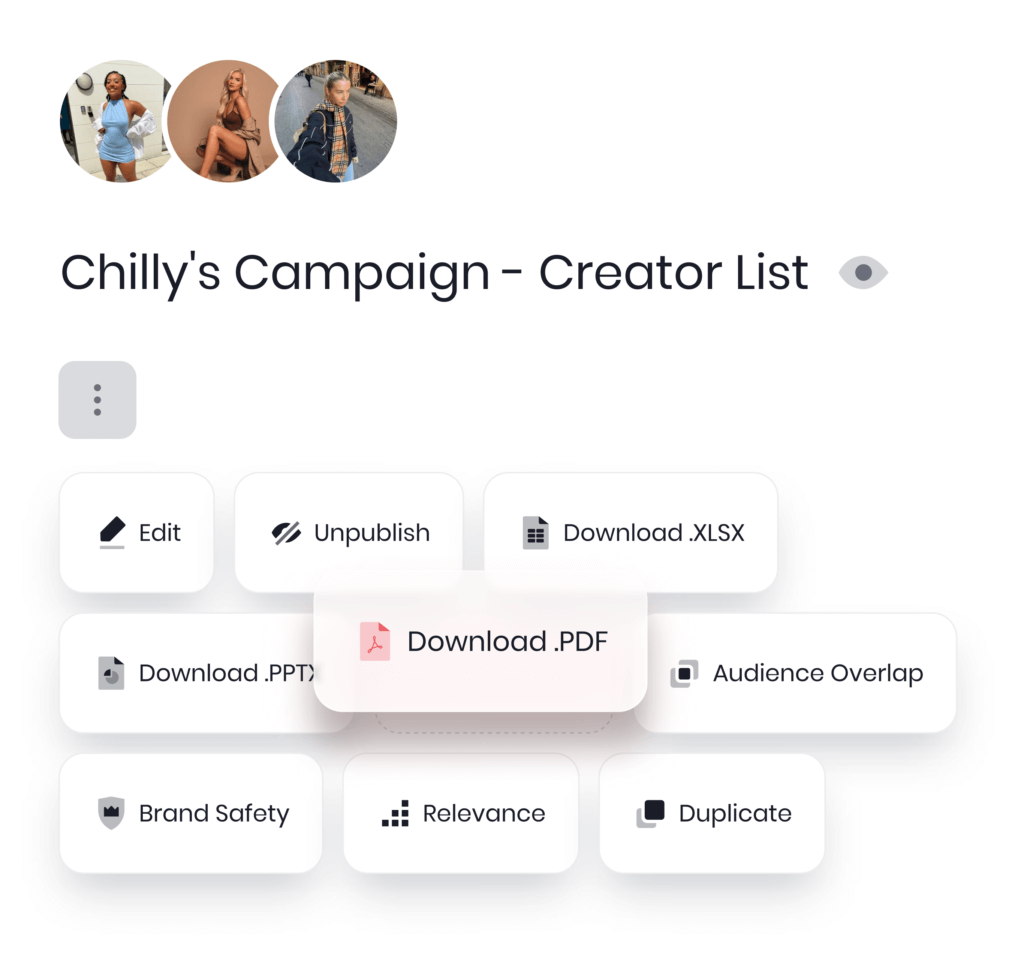 Functionalities of Creator Lists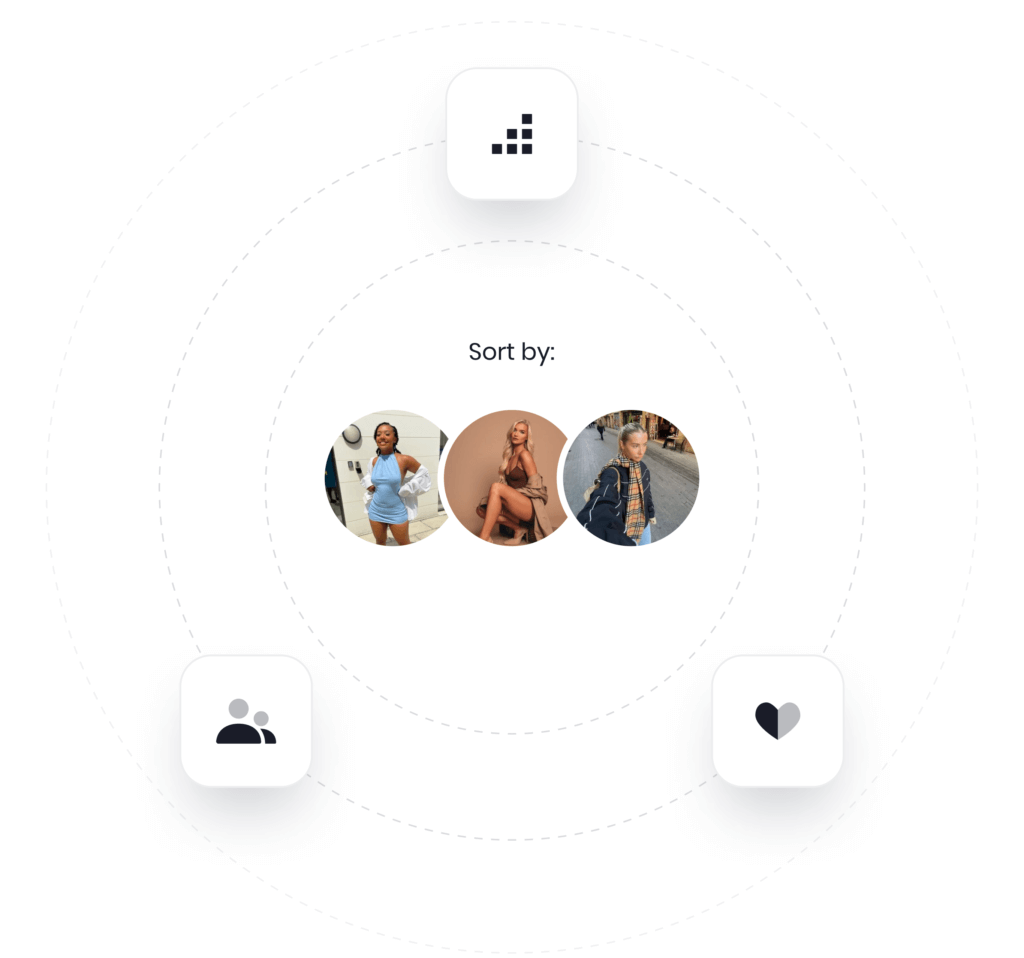 Sort by - quick ranking of selected creators by:
Time to power your business with influencer marketing
Get a free trial by scheduling a live demo with our expert to exploreall features fitting your needs.