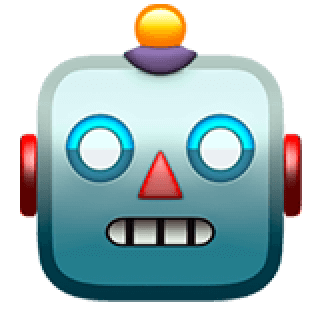 Automations and Integrations​
Time-saving functionality of automatically detecting and collecting publications for all creators added to a campaign providing several benefits.
Firstly, it can save a lot of time and effort that would otherwise go into manually searching for and collecting publications from each creator. This can free up resources to focus on other important aspects of the campaign, such as analyzing data and optimizing the campaign strategy.
Secondly, the ability to detect publications from multiple platforms such as Instagram, TikTok, and YouTube can help the marketing team to gain a more comprehensive understanding of the campaign's reach and impact across different channels. This can provide insights into which platforms are performing well and which ones need more attention.
Finally, the rules for publication detection, including detection activity timeframe, hashtags, and tags, can be customized and tailored to the specific needs of the campaign. This can help to ensure that the content collected is relevant and aligned with the overall campaign goals.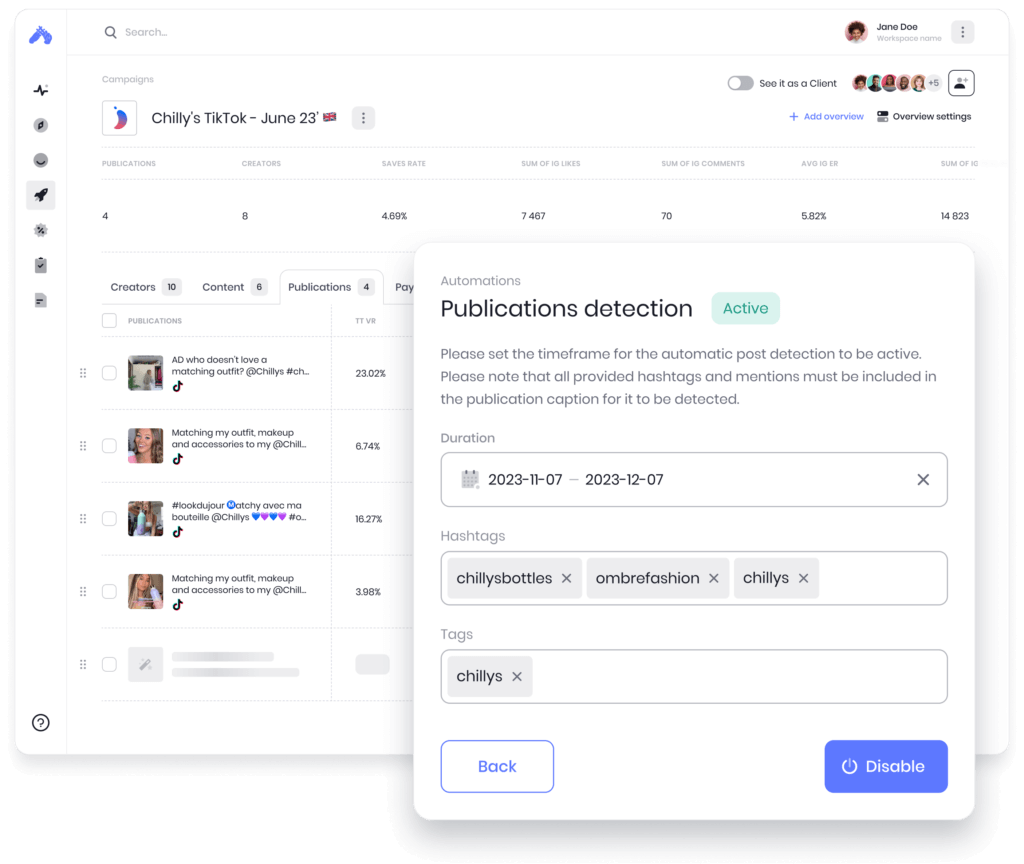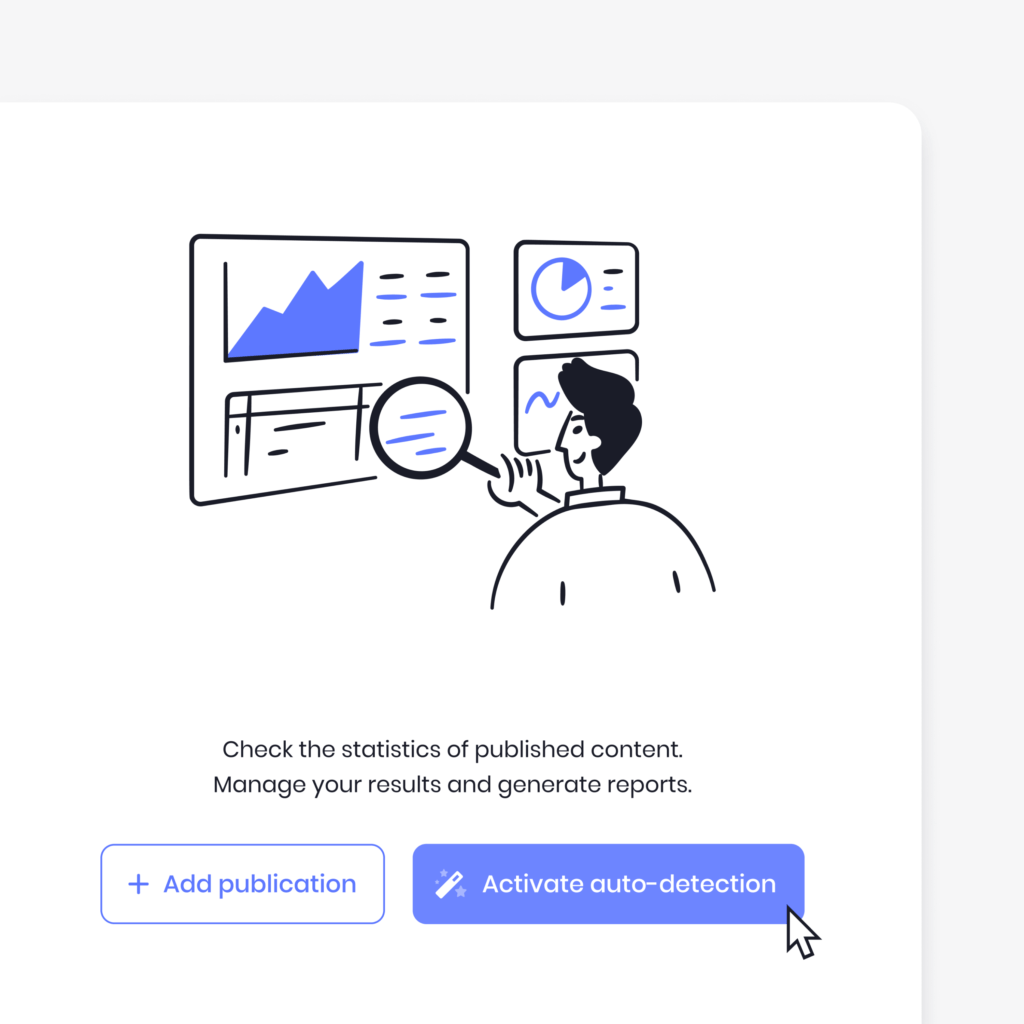 Go to the "Publications" tab in campaign and after that click "Activate auto-detecion" button.
On the "Automations" modal, in the "Publications detection" section, turn on the switch.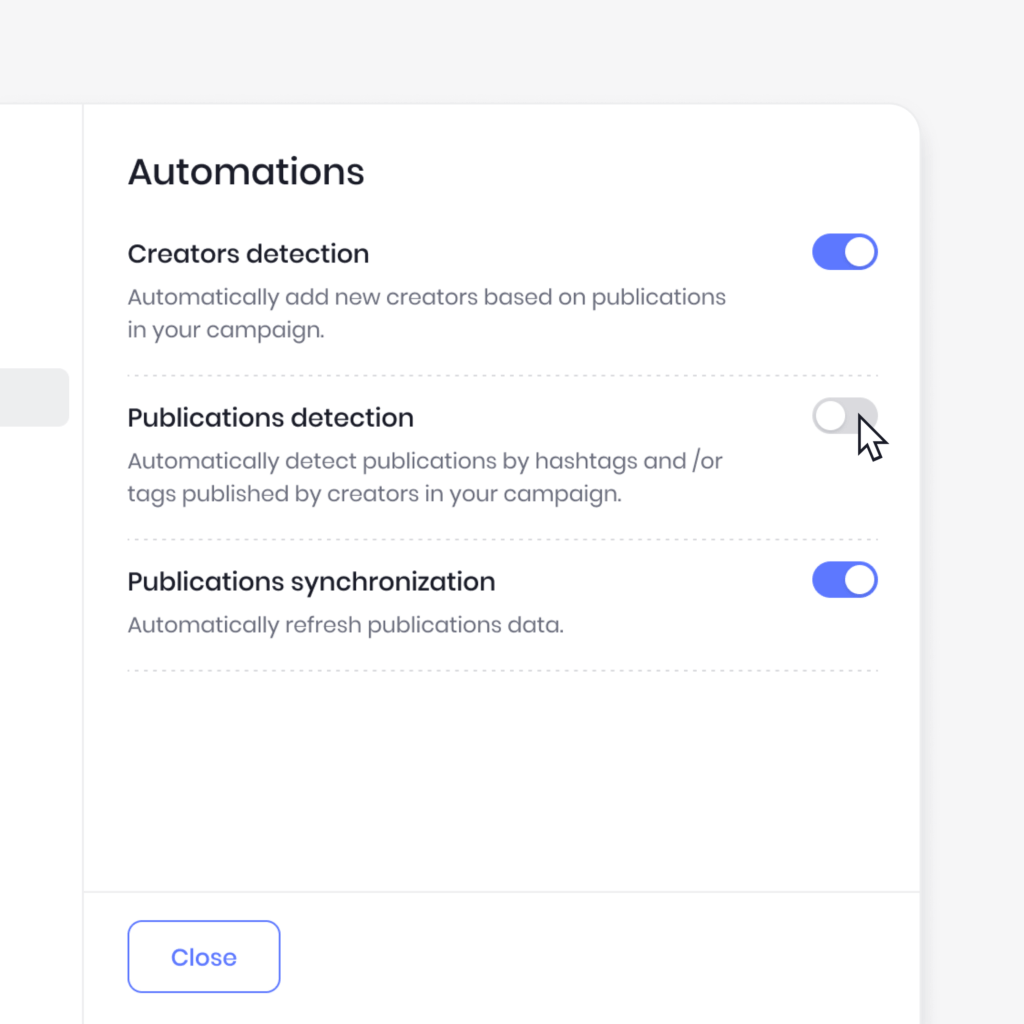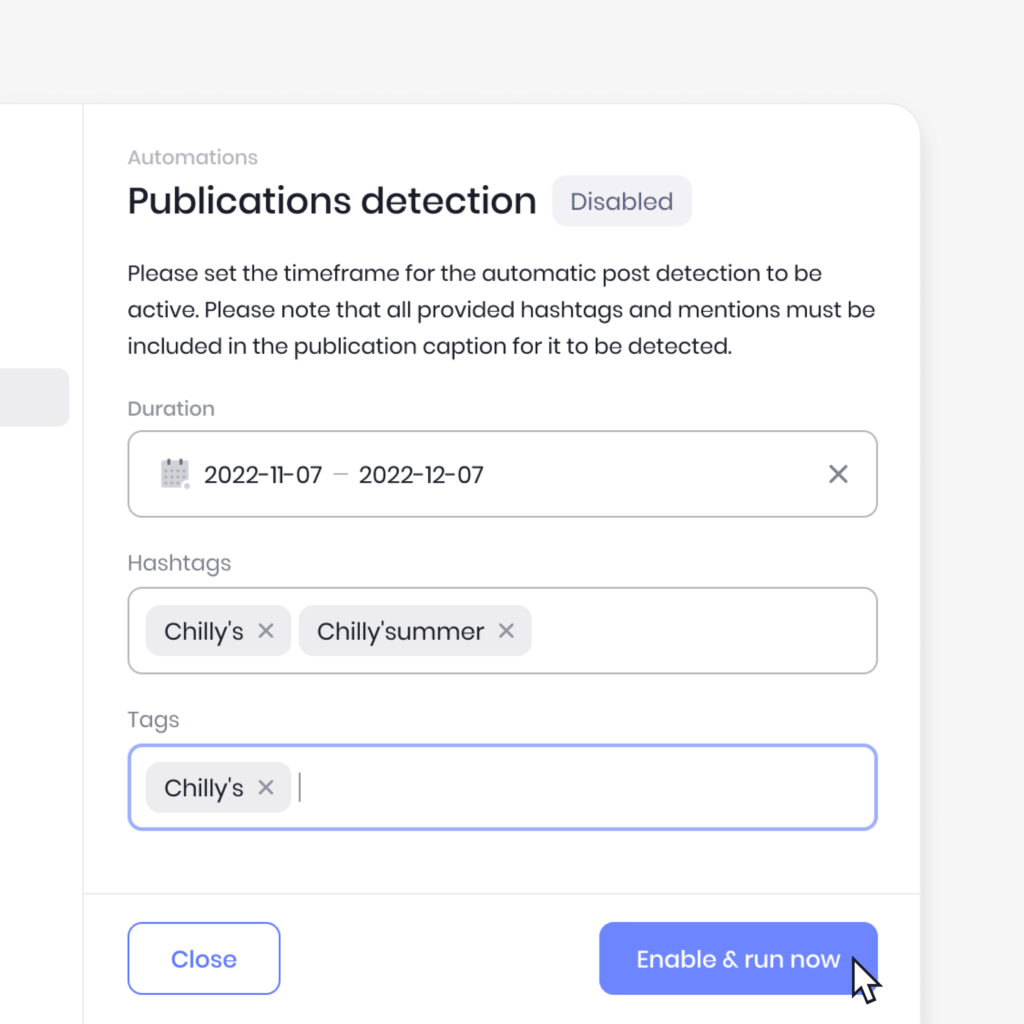 Set the detection details, then click "Enable & run now" button.
Time to power your business with influencer marketing
Get a free trial by scheduling a live demo with our expert to explore all features fitting your needs.