Key functionalities to help you stay on top of any potential crises and protect your brand's reputation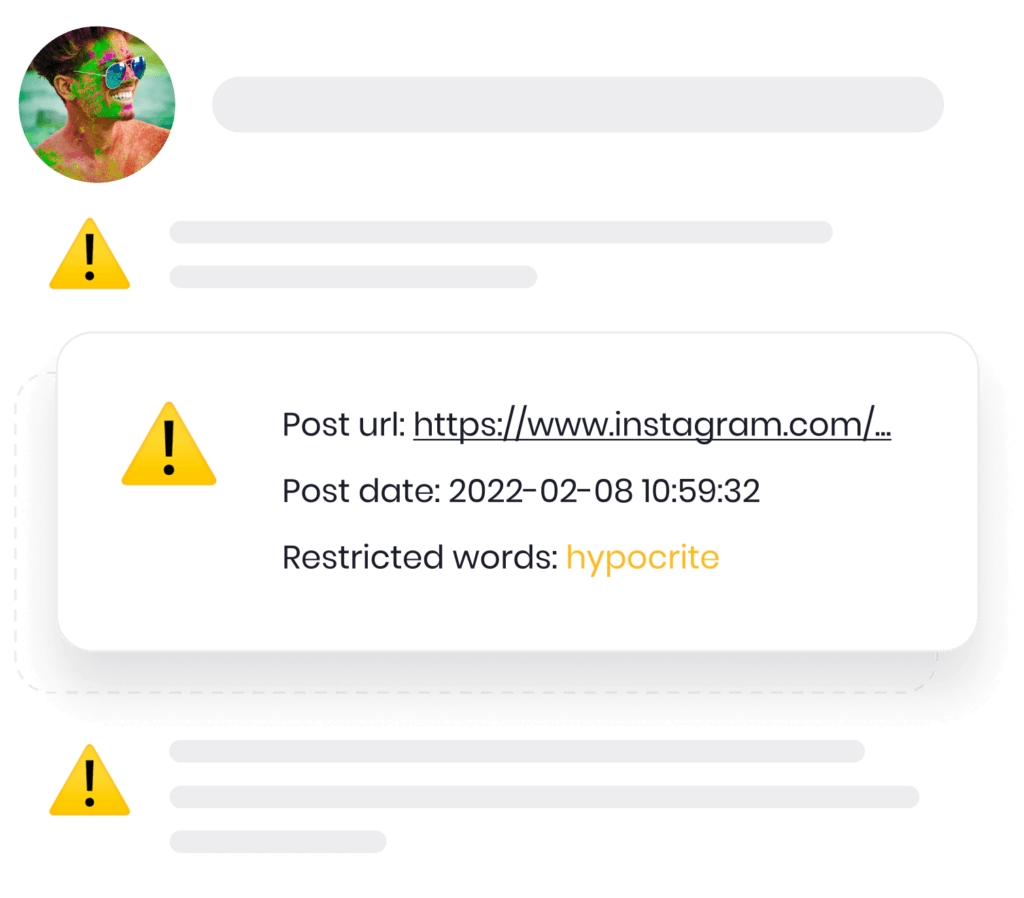 Enables monitoring of selected social media accounts to spot any negative activities that may harm your brand's image.
Dictionary of Words and Phrases
Offers a comprehensive list of words and phrases in over 10 languages that can be easily modified or extended.
Social Account Monitoring
Ensures that every influencer participating in your campaign is fully monitored 24/7.
Automated Email Notification System
Keeps you updated on any concerning activities detected by the crisis detection scanner
Example of an email notification warning about the risk of a crisis on the cooperating creator's account.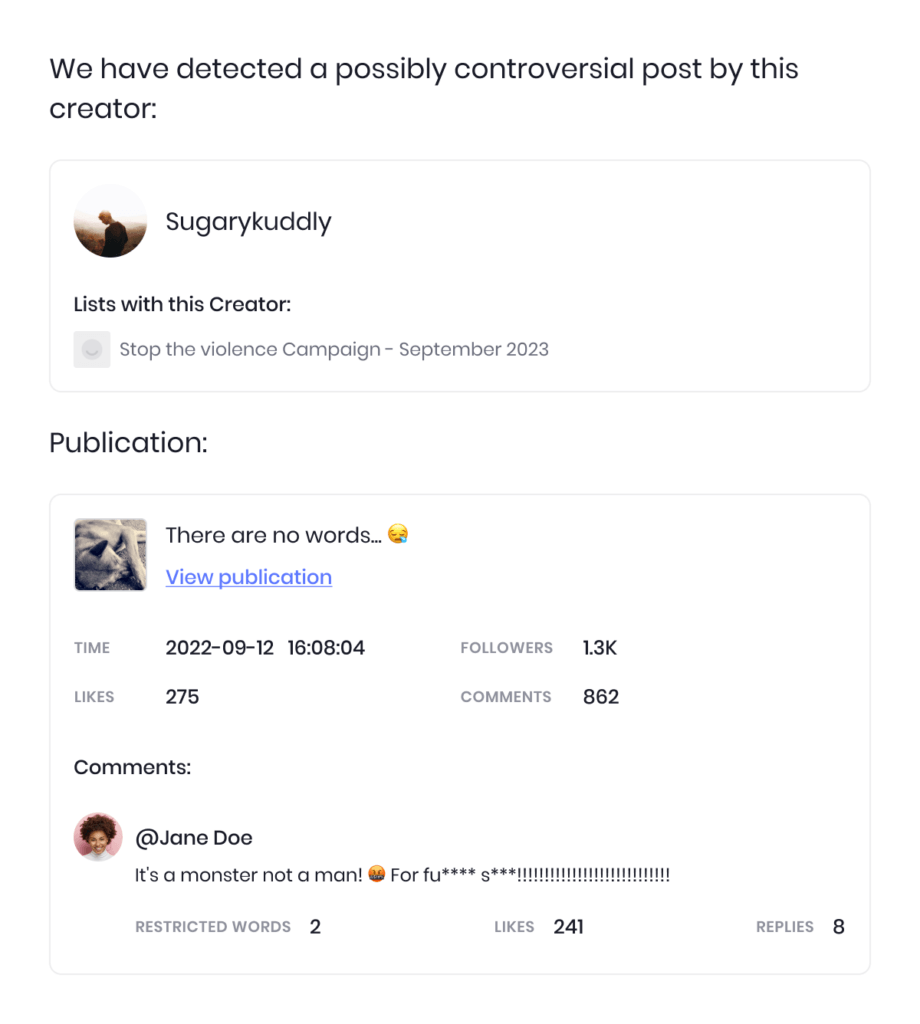 Time to power your business with influencer marketing
Get a free trial by scheduling a live demo with our expert to exploreall features fitting your needs.